Here are a few of the dogs no one thought had a purpose, they were wrong!
It's amazing how some people will discount the worth of a special needs animal.  Not only did we rescue these amazing creatures, we put them to work as therapy dogs or companions and in some cases they became service animals. No person or animal is worthless because of their appearance or their disability. You only have to add love to find the solution and these loving greyhounds bring a lot of love to everyone.
Happy 2 The Dog That Came Back
He was abandoned, chained in the middle of a large field, no water, no shade and rats were eating at his ears. Happy 2 stayed in the Vet's for over a week getting fed intravenously.
He is now at his forever home; he lives with a kind lady and a turkey. They are great friends. After s few months we checked on him
We could not believe it was the same dog. The vet said that he had lost all the pigmentation from malnutrition, now with love and food, it's hard to believe it is the same Grey!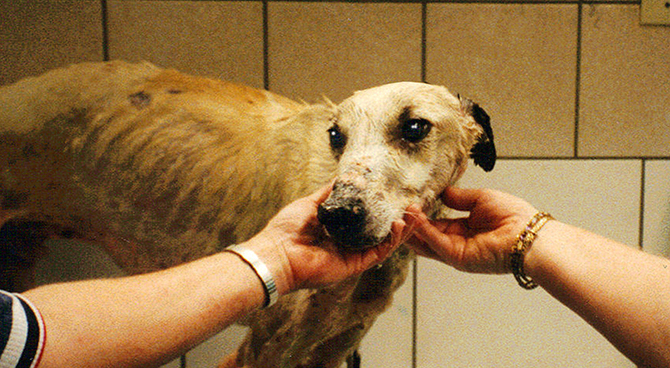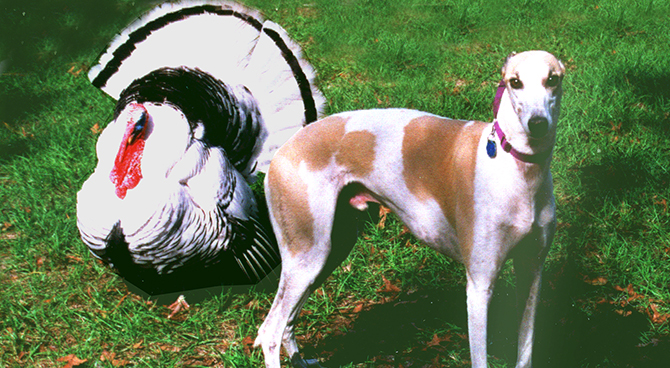 More of our success stories of dogs that were considered "un-adoptable"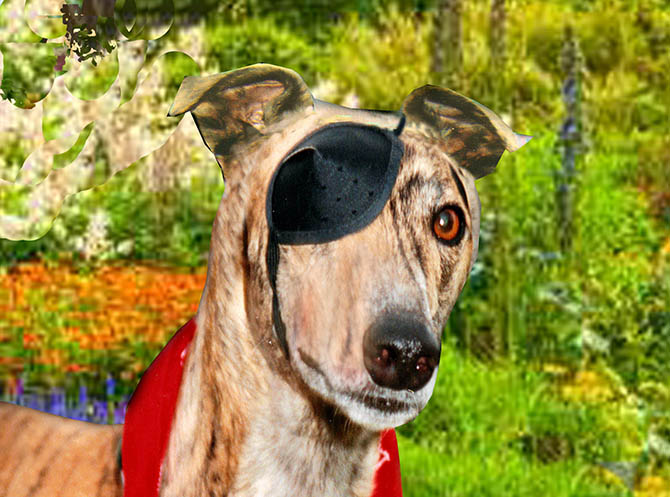 One Eyed Jack
Jack got his eye kicked out on the track. His trainer knew he would be harder to adopt but he hated to put him down. We said "No Sweat," he's ours! On the way back home we named him One Eyed Jack. I went to Walgreens and bought an eye patch. Took his picture to the local paper and ask them to run a small ad. We did not get home until the phone rang!
A woman that worked for the paper said, "I want Jack!"She had a son with one eye and he was to be her son's gift.
SOX, A Hero's Hero
Sox, was stepped on in the whelping pen. He is not beautiful to look at, but do not tell him that! He thinks he is!
We put him in our Purple Heart Training Program. Sox was one smart pup!  First in his class..And the first to become a Purple Heart Veteran Service dog..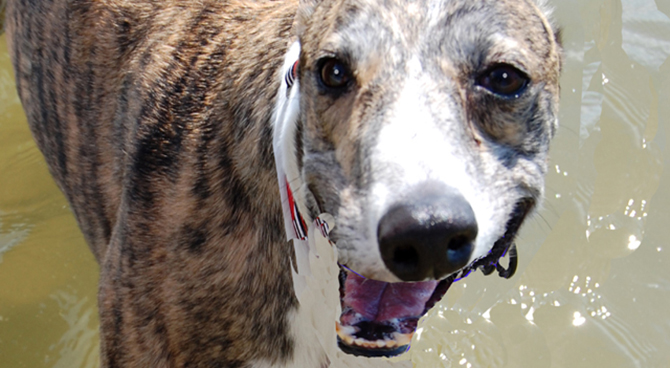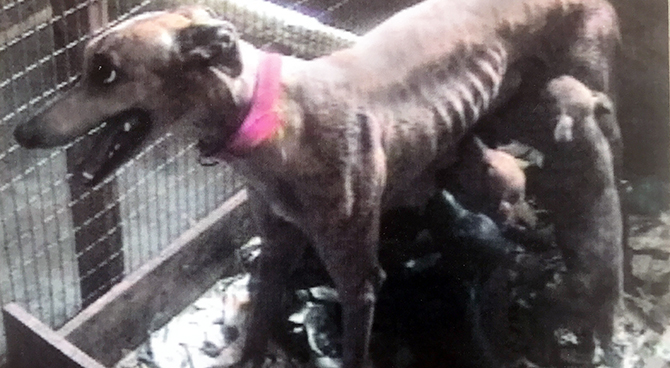 A Dying Mother
It was on our first rescue it was 1994. 300 dogs were found in an abandoned kennel. No one knew what happened to the operator. The dogs were caged and starving.
This mother was trying her best to keep her babies alive. (This mother and pups are in the rescue video on the home page.)
Beverly said, "This is what I was meant to do!" and The National Greyhound Foundation Was Started!
NO GREYHOUND LEFT BEHIND!
Support The Second Chance at Life Retirement Project!
From your wallet to their hearts…