2nd CHANCE AT LIFE
In 2010 the need to keep overflow retired greyhounds was desperate.  When the call was sent out to organizations for help, the Dept. of Corrections in numerous states answered.  And the 2nd Chance at Life Greyhound and Prison Partnership program was created.
​It was a win-win situation for everyone, people and these greyhounds.  
"Years later, we can  point with pride at the thousands of greyhounds and "throw away people" this program has given a 2nd Chance at Life too!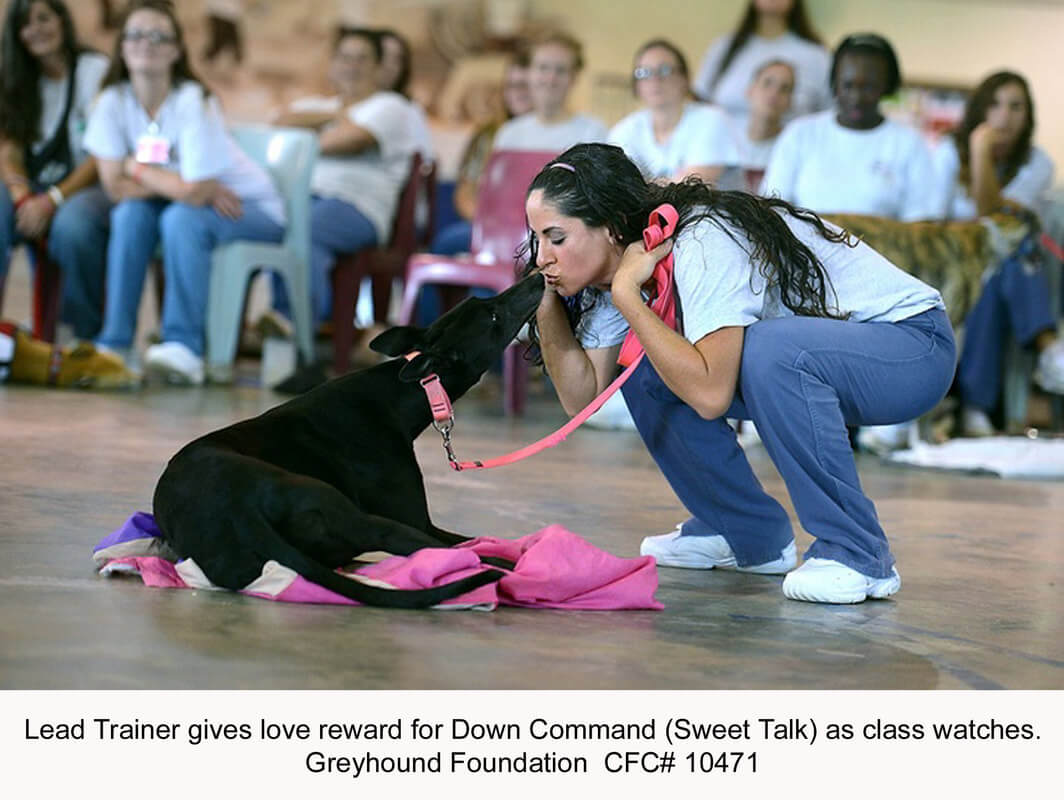 The 2nd Chance at Life Project is a four phase program beginning with the  Greyhound/Prison Partnership, creating a foster care home for socializing greyhounds and rehabilitating incarcerated inmates, introducing them to the love of these gentle greyhounds;  and training select greyhounds to become PURPLE HEART GREYHOUND SERVICE DOGS for Veterans….
We also incorporate another division of the Second Chance Program 2Jesus.org, a branch of our NGF non-profit corp. Bringing Jesus into the prisons. The greyhounds represent to many Inmates their first time of receiving unconditional love. Which is their first step to knowing Jesus.
Putting NGF and 2Jesus together in the 2nd Chance at Life  Program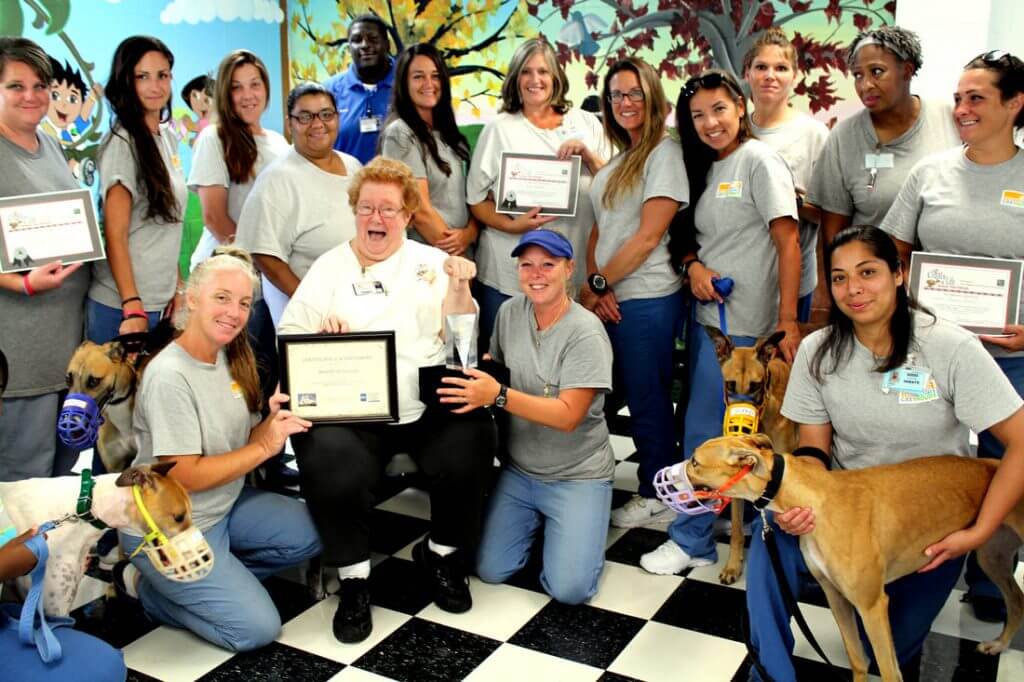 Graduation class of incarcerated women with Certificates of Achievement.